Fast, Reliable & Dependable Vancouver Mobile Licensed Locksmith Service Since 1985
Current Specials: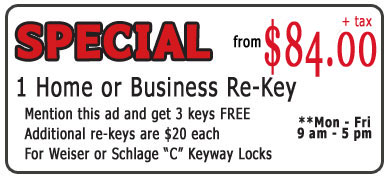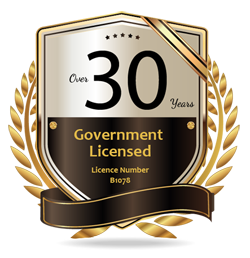 Are you paying more for Unprofessional Locksmith Services?
We provide Professional and Quality Locksmith services at Lower Prices than Unlicensed Locksmiths. Unlike other Locksmiths, we are WCB covered, meaning Liability is not placed on the Home or Business Owner in the event of an accident.
At A-Line Locksmiths, we offer a variety of services designed to meet all your lock and key needs. We can make keys and change locks, and we do it all quickly, efficiently and at affordable rates. With 25 + years of experience in the industry, we are lock and key experts who can handle virtually any task with ease and unparalleled professionalism. Our service technicians are the best around, so give us a call today and let us know how we can be of assistance.  We are Government Licensed, Trades Qualified Locksmiths!

At A Line locksmiths we are committed to providing excellent, reliable, dependable, accurate, professional service
at low cost.
For your protection we are B C Government licensed, Trades Qualified and WCB.
(Most Locksmiths are Not)
We change locks, install locks, rekey locks, master key locks for residential and commmercial. We supply and install High Security locks such as Medeco, Assa, Multilock and CX5.  We supply and install apartment and commercial mailboxes locks. **Please note, we do not service vehicles.
See the #1 way that burglars get into your home or business!

Serving Vancouver, Richmond, Burnaby, Delta, New Westminster and Surrey for over twenty five years.
I love my new locks and doorknobs. When I enter and exit a room I know I can just gently pull the door to and it will latch and hold. The locks are amazing compared to my previous locks. The keys work when you put it in the lock- no more pulling and pushing trying to coax the key to turn as I had experienced with the latches on my other doors.

Zauher and Hasina arrived in a very timely manner and returned quickly to finish the job as I had them do 8 locks in my new old house. They are very experienced locksmiths with great knowledge and they installed both the deadbolt and knob beautifully.

They are very open personable people who I enjoyed having in my home. Thanks so much you two as I am thrilled with my new door knobs and locks. They work perfectly.–Sandra Lawrence
I would like to say thank you for all of your help and recommendations. You gave me advice on makes of locks and padlocks and let me know what I should be looking for when I compared other quotes. As our needs changed you were able to quickly provide me with a revised quote and gave me your best pricing. I would recommend your services to anyone who is looking for a locksmith. Thank you. I may be in touch soon as we may need a couple of doors re-keyed at our Tilbury location. Regards,–Jacqui Niizuma
I recently moved into a new home and decided I needed to replace the locks on the main doors. I also wanted to add other security tweaks to physically prevent or slow down a potential break in. I had called around other locksmiths that claimed they were licensed and knowledgeable. Unfortunately when their credentials were checked they were either annoyed with my investigation or their government security license numbers were simply invalid. Then I called Zauher from A – line locksmiths who was very professional. His credentials are valid and he has over 20 years of experience. He is also a very nice guy that was able to complete the modifications that I asked. An onsite consult was booked with no delay. He is very knowledgeable in his craft. He showed me the best brands of locks that he thought met my needs and installed them the same day. There were other components that the job required so he put the locks on and didn't charge me until the job was done. That meant we had new high security dead bolts for my family to feel safe while we waited a couple of days. Needless to say when he had the components on hand he finished the job right away. The modifications were not only practical but they looked good as well.

I would not hesitate to recommend Zauher at A – line for your locksmith needs.  If you are lucky his wife will come out with him on the job. They are a great team and will get the job done right with no delay.

They also gave me a deal on the work which I appreciate very much.

Thank you A- Line!–Derek ( Richmond)
As the Building Manager of a large care facility for 9 years, I have maintained A-Line Locksmith as our only locksmith contractor because of their prompt service and quality work. Zorro (owner operator) has made it easy to automatically depend on him for work required and for any emergency repair. He consistently takes the time to explain any unforeseen problems and how to maintain an accurate keying system on site. His knowledge has returned our poorly established keying system into one that can be depended on for security…the way it should be.–Lori Bruneau, Rosewood Manor
For over fifteen years I have never had to look any further than A-Line Locksmiths for all my security requirements. They have always provided me with economical solutions utilizing the highest level of professionalism and integrity.–Brian D. Herchenrader, President Wear Solutions Inc
A-Line Locksmith has provided Ocean Ridge Holdings Ltd., and their various tenants, exceptional service for the past 6 years. A-Line Locksmith's quality of work, dependability, responsiveness and superior customer service is outstanding. We insist on maintaining close communication with all of our contractors/suppliers. A-Line Locksmith always informs us of the status with the current project/service call and continuously brings forward new ideas for improvement. We have no hesitation in recommending A-Line Locksmith and suggest that any company looking for quality service, would be pleased to develop a business relationship with A-Line Locksmith.–Kathy Gibson
, Ocean Ridge Holdings Ltd.
Mr. Zauher F. Assar, Owner/Operator of A-Line Locksmiths has been our choice of locksmith since 1996. At all time we have found him prompt and reliable.–Ruth Robinson , Caretaker/Treasurer Fairway Estates
A few years ago I experienced a home invasion and, ever since, feeling safe in my own home has been a priority. A-line locksmiths took my concerns into consideration when helping me secure my house. All of the staff are extremely professional, personable and are always on time. I have no hesitation in recommending Zauher Assar and his team!–Farah R./Dentist
A-Line Locksmiths came to re-key our building in January of 2012.  Before beginning the project they met with us several times to explain all of our options.  They were very helpful and made sure we understood exactly what needed to be done.  While at our building they were efficient, pleasant and courteous to everyone.  We had a very good experience with this company and would highly recommend them to others.–Charleston Terrace Housing Co-op
We found A-Line Locksmiths to be very reliable, appointments kept, excellent service, friendly manner explaining to customers the work to be done.  All work was done in a timely manner.  The work areas were clean when the job was finished. We would highly recommend this company.–L. Brown, Strata Council, Sundial Villa Strata Corporation, Delta, BC
Zauher Assar from  A-Line Locksmith has been servicing our facilities for over 10 years. Whether it's a major re-key or just a few locks he is always prompt, efficient and does the job right the first time, we never have to ask him back to fix a problem. Zauher and his staff are always very pleasant and very courteous to our staff. I would highly recommend his services.–Glen Slobodian, General Manager Versacold Derwent Center