For over 90 years, Schlage has built a legacy of providing the highest level of security to homes and businesses. With deadbolts that meet the highest industry standards-Grade 1 security-and the largest bolts available to prevent kick-in's, Schlage products are made to keep you safe. These are just a few of the many reasons consumers trust Schlage. 
Our government licensed locksmiths can install any Schlage high security lock products for you!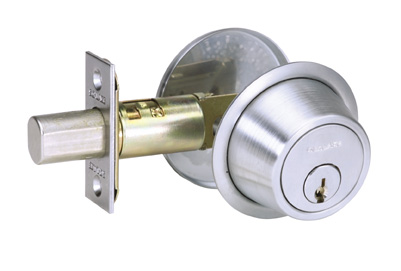 B-Series Auxiliary Locks
The B500-Series deadbolt is a revolutionary deadbolt that delivers higher security, tougher performance and the ultimate in installation versatility. Designed by locksmiths for locksmiths, the B500-Series deadbolt accepts any Schlage cylinders, fits virtually every door you service, enhances lock strength on the jamb side of the door and will change forever the way you look at deadbolts.
Visit the Schlage website to see their complete line up of heavy duty locks.
Locksmith serving Vancouver, Richmond, Burnaby, Delta, New West and Surrey for over twenty five years.